Laptop Repair Center Near Me
Working in More than 15 Cities
Having 15 Plus Laptop Repair & Service Centers
7 Days Home Service
99.99% Customer Satisfaction
Served More than 80000 Customers
Genuine Spare Parts
Trained & Experienced Technician
Laptops are an essential part of our survival and without them, our everyday functioning will turn useless. Work from home is a concept that has received a boost and today you need to rely on such requisites. But what if your laptop stops working and you need a Laptop Repair Service Provider urgently? 
Dell laptops are quite famous in every corner of the country and hence it is equally essential to have the right option who knows How to Repair a Dell Laptop. Most of these centers are well equipped and they not only know how to repair Dell laptop displays but also how to repair Dell laptop keyboards or even chargers for that matter.
The primary reason why you should opt-in for a professional Dell Laptop Repair Center when it comes to Dell laptops common problems. 
Some of  the most important requirements are:
Authentic Parts
An Authorized Dell Service Center will guarantee you authentic parts and this will almost certainly increase the longevity of your laptop. It does not matter whether you were opt-in for the Dell Laptop Screen Repair, Dell Laptop Charger Repair or even the Dell Laptop Hinge Repair. 
All the parts that will be used are completely authentic while it ensures that it wouldn't be detrimental to your system. When you incorporate foreign parts that do not have any authentic source, the problem is that it is prone to a lot more damage. 
Hence in order to avoid those discrepancies, it is mandatory that you rely on a genuine option.
Warranty on The Service
As much as it is essential to have the right kind of service and get authentic parts, it is equally important that you find a warranty for your Dell Laptop Repair Service. 
Wondering why the warranty is so vital? When you first purchase a Dell laptop it is more of an investment. This is because it will serve you for the long term. When you get a service done that too from an authorized center, automatically they guarantee the service. 
This is done to ensure that if any kind of discrepancy arises after they have served you, they will be subjected to give it an inspection and also do the needful. You can simply tap on your preferred search engine about the Dell Repair Center Near Me and the most Poignant options will pop up for your convenience.
Attention to Affordability
The basic thing about a Professional Dell Repair Center is that they pay extra attention to the concept of affordability. Fixing a laptop and that too with genuine parts can be quite expensive. Therefore, it is best that you rely on cost-effective options. 
A trustworthy service center will ensure that they provide the best quality service and that too at the right price point. Hence, it is always advised that if you are wondering how to repair a dead Dell laptop battery or even how to repair a Dell laptop display, just go for an authentic source. You will get the best of services and that will also be ensured.
What Can be the Best Option for Repairing Your Dell Laptop?
If your Dell laptop has just stopped working and you need an option that is the best of the genre, we have got just the right option for you. NSS Laptop Service Center is one of the most genuine and poignant options for your dedicated Dell laptop. 
You might be wondering, why this option when there are so many Dell Repair Centers Near Me. Well, we have tried to break down the major benefits you get when you choose the NSS Laptop Service Center.
Professionalism
For a Dell Laptop Repair to function well, it is crucial that they pay extra attention to the concept of professionalism. NSS Laptop Service Center was conceptualized with the view of providing the most professional services and that too in a much more comprehensive way. 
The professionals who provide the service are very well equipped and hence they know just the right way to treat all your discrepancies. In case you are an amateur in the field and do not have many ideas, they will guide you throughout and get the most optimal options curated just for your needs. 
After all, who better than professionals to guide you right?
Client Satisfaction
Without client satisfaction, each and every endeavor of yours will fail invariant. Hence they have strived to achieve the most when it comes to serving the clients with nothing but only the best. Understanding the clients' requirements and then serving them with the right kind of effort is pertinent as that will lead to a holistic approach. 
It will ensure that they do not have any lingering doubts. The goodwill of an establishment does lie upon how positive their client feedback is. NSS Laptop Service Center seems to simply ace that game like a pro!
Home Service
Sometimes it might get overwhelming to travel specifically when you are burdened under work. Do not worry as the NSS Laptop Service Center also provides you with comprehensive home service options. This option is much more convenient and ensures that the client can have the best even if they are busy.
Affordability
NSS is known to be someone who can provide you with the most authentic and quality services but at a great price range. Be it the Dell Laptop Hinge Repair Cost or the Dell Laptop Power IC Repair Cost, all fall under the right budget and hence extremely affordable.
Multiple Payment Options
It's true that today many of us have opted in for digital payment methods. Hence NSS Laptop Service Center accepts not only cash, but you can also get the option to pay online as well. The process is extremely easy and so it is user-friendly as well.
If your product is out of warranty and looking a proficient Dell Repair Center Near Me, it is best that you consider an option like NSS Laptop Service Center. They have years of experience that allow them to garner the best possible experience as well. In case you notice that your Dell laptop is seizing to work, contact the expert service center at the earliest.
How long do Dell laptops last?
If you're concerned about Dell laptops' lifespan, then know it all depends on what model it is, how you use it and how you treat it. Be it the machine, premium materials, light and portable, the features, solid battery life or internal hardware, the overall performance is fine enough when it is a Dell. 
The estimated lifespan of Dell laptops are around 3 to 5 years, however, they can last longer if maintained with care. For more information, you can also use Google to search the Dell repair center near me and seek help from technicians or ask for an annual maintenance scheme to make your Dell laptop last longer. 
Does Dell do repairs?
Dell offers trained technicians and experts who have experience and knowledge about the functioning of various parts of Dell laptops. You'll find authorized Dell repair centers near your location available along with fair pricing. 
Be it any hardware issue or crack on the LCD of your Dell laptop, you can seek help from Dell Technical Support. Besides, it also offers premium support options for its consumers. You can also opt for an authorized Dell laptops repair center in case you want to choose an annual maintenance scheme for your laptop. 
How much does Dell laptop service cost?
As there are plenty of components in a Dell laptop, based on what needs to be repaired, the cost may differ. As for India, the average Dell laptop servicing cost ranges between Rs 300 to Rs 12,500. 
Besides, Dell also charges for tech support for out of warranty products. So if you're also having an issue with your Dell laptop, then you can do some research by searching for "Dell repair center near me" and seek help from your nearby authorized centers. 
How do I fix the automatic repair loop on my Dell laptop?
If you're having problems such as an automatic repair loop on your Dell laptop, know that it can be fixed. 
All you need to do is tap rapidly on the F12 key till the screen of your laptop starts up. Once the Boot Menu appears, choose the "DVD drive" option. Then rapidly tap on the F8 key when the system starts up and select the "repair computer" option. If the issue persists, you can always ask for assistance by contacting the Dell laptops repair center. 
Where do I find my Dell error code?
If you're looking for ways to resolve issues related to error codes on your Dell laptop, then seeking help from the Dell laptops repair center will be of great help. 
The Dell error code can be found by using Dell's ePSA diagnostic tool. 
How do I fix my laptop when it says preparing automatic repair?
If you're facing this kind of issue then resetting, updating or refreshing the system may fix the problem. All you need to do is press the power button three times or more to force the laptop to shut down. The system will call for repair after it restarts. It will only take a few seconds to a few minutes to fix this problem.
It can also be a monitor problem. So, if the issue continues, check once with the Dell monitor repair center located near you. 
How do I fix a Dell boot error?
Are you receiving an error message saying "no bootable device found on your Dell laptop"? This surely can be fixed and all you need to do is perform a hard reset. Or you can simply hold down the power button for a few seconds and during the initial startup process press F8 and release when the menu appears. 
In case you find it difficult to handle this situation, you can make use of google and search Dell laptops repair center near me and contact the authorized one to solve your issue. 
How do you Force Start a Dell laptop?
This can be easily fixed by you at home. All you need to do is press and hold the power button for a few seconds (15 to 20) to drain the residual power. Then connect the power cable and the battery to turn on your Dell laptop. 
What is the boot key for Dell?
The boot key for a Dell laptop is used to enter the Dell boot menu or advanced boot options menu. This can be used when you face startup or operation problems on your Dell laptops. To access the Boot menu on Dell, press the F12 key after the Dell logo appears on the screen to access the boot menu. Finding it confusing? Then check for the Dell repair center locations and visit one. 
What is the F12 boot menu?
If your Dell laptop is unable to boot into the Operating System, then you seek help from the laptop keyboard by pressing the F12 key. The F12 boot menu allows its users to choose the device they want to boot the computer's operating system during the POST process. 
What is F12 on a Dell laptop?
The F12 found on a Dell laptop is a key function on the laptop keyboard. It is mostly used to open the Firebug browser's debug tools and Chrome developer tools. This key can be used to increase the volume level as well as to launch the start screen of your Dell laptop.
How can I enter BIOS if the F2 key is not working?
All you need to do is go to advanced >Boot >Boot configuration. Enable POST function hotkeys displayed and enable display F2 to enter setup. Press F10 to save and exit BIOS. 
What is the use of the F11 key?
The F11 key is the function key found on the keyboard which allows one to activate full-screen mode in the browser. It also allows returning to the standard view of the menu bar by pressing the F11 key again. One can also mute and unmute the volume using this key. 
What is F12 on a Dell laptop?
The F12 found on the Dell keyboard is the function key that is used for multimedia control. It can also be used with other keys to perform different tasks. In simple words, it has a wide range of functions on Dell laptops. 
How do I enable F11?
Many times F keys don't work due to incorrect function key behavior. There's no need to panic and rush for any Dell laptop repair center as you can solve the issue at your home. 
In such situations, look for F Lock or FN key. Once you find the F Lock key, press it one more time and toggle it to use F11 normally. Or else, hold Fn and press the Esc key to enable and disable the F11 key.
What does Ctrl F12 do?
The Ctrl+F12 key is used for opening a document in Word, while  (Shift+F12) helps in saving the Microsoft Word document. And to print any document in Microsoft Word you can use  (Ctrl+Shift+F12). 
Where is the Fn key on the laptop?
The exact location of every key depends on the laptop you're using and the model of the keyboard. However, the Fn key is located in the bottom row near the Ctrl key. 
What does F9 do?
The F9 key is also useful in many ways such as for sending and receiving emails in Microsoft Outlook, refreshing documents in Microsoft Word as well as opening the Measurements toolbar. 
What does F8 do?
The F8 function key is used to enter the Windows startup menu, display thumbnail images and commonly access Windows Safe Mode. 
What is the use of F6?
The F6 function key is used to move the cursor to the address bar in Mozilla Firefox, Internet Explorer as well as in other internet browsers. Besides, it also helps in reducing the laptop's speaker volume. 
What is the function of F8?
The F8 function key is found on the top of laptops. On Dell laptops, the F8 key's work is to mute and unmute the volume. Besides, it also helps to enter the Window Startup menu. 
What can I use instead of the Fn key?
Alternative for Fn key can be done by making use of the keyboard shortcut keys or Esc key. All you need to do is press the (Fn key + Function Lock key) together like a toggle switch. 
How do you unlock the Fn key on a Dell laptop?
To unlock the Fn key on a Dell laptop, located in the lower-left corner of your keyboard, hold the Fn key down, tap the Num Lk key which is found on the upper right corner of the keyboard. 
How do I disable F keys?
To disable F keys all you need to do is press the Escape key which is found on the top row and the Function key which is found on the bottom row, together simultaneously like a toggle switch. 
How do I get my F keys to work without FN?
Just search for any key with a padlock system on it on your keyboard. Once you find this key, press the Fn key and then the Fn Lock key together. Now, you'll be able to use your F keys without the Fn key. 
How do you unlock the Fn key?
If you own a Dell laptop, then you must be knowing that Dell laptops make good use of the Fn key. However, if you're unable to unlock the Fn key, then all you need to do is press (Fn + Numlk) or (Fn+Shift+Numlk) to get the things done. 
Why do my F keys not work?
There may be many reasons for an F key to not work such as the keyboard driver being old or incompatible. Another reason can be incorrect function key behaviors which means you must have unknowingly pressed the F lock key.
How do I turn off Fn Lock on my Dell?
Dell laptops make good use of the Fn key. Anyhow, if you want to turn it off, then all you need to do is press (Fn + Esc key) together and that's it. It will be done. 
Select your Device Brand
Select a brand to search repair centers near you. We provide service all over the India. IF you face any issue regarding your device, just call us and we are ready to help.
Frequently Asked Questions
No, we do not sell any customizable laptops. However, we will be able to repair your Dell laptop.
Yes, you can avail the service of Dell laptop repairing service at home as well.
Our Commitment
We provide professional support for your device.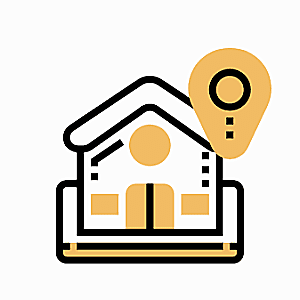 Free Pickup & Drop At Home
NSS Team is working dedicatedly 7 days to not just provide the service but the intent is to keep their device 24*7 ready to use.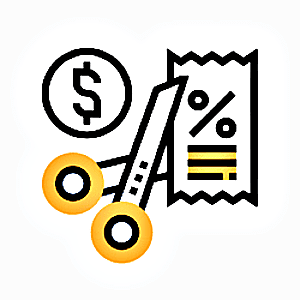 Lowest Price Garanteed
We will offer you 100 % Low Price Service and Support with the utmost quality. You can hire us after cross-checking with your nearest repair shop.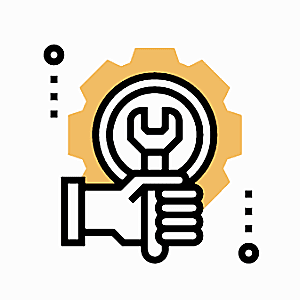 Free Diagnostics @ NSS Store
We assure you that we will provide you Free Diagnostic Service If you are not sure about what's wrong in your device.
Our Repair Services
We provide professional support for your device.
NSS Laptop Service Center Near You
Laptop Repair Service Center Near Me Search Will End Here
Trusted Source for Laptop Repair & Parts.
Frankly speaking, laptop repairing mechanics must be experienced with versatility in upgrading different types of ergonomic laptops. So find the best technicians to make your laptops energy efficient with higher potentiality. NSS Laptop Service Center is one of the dependable laptop refurbishment centers.Whether your hp/acer/dell /Lenovo/sony laptops are defunct with lot of technical issues, tech experts are extremely fast with responsibility to reset all your laptops including the regular maintenance.
Call - 9717156898 - BooK Your Repair
We Are Here To Fix
All Your Devices
Get Professional Repair by our Experts & Fix your device from right place & on safe hands.
The Best Reviews in the Industry
We provide professional support for your device.
Arighna Ghosh – April 05, 2021:
Nice place with good work. Even they make u understand much better. Good communication and fast work. Actually I got a perfect satisfaction after their work. As I upgrade my laptop. So you can understand . Actually its awesome.
Charlis Davis – June 03, 2021:
On the spot professional services. Great experience. Thank you so much for Quick support. Good service providers for laptops of Lenovo, Dell and HP.
Anshu Jaiswal – January 23, 2021:
Good service and support my laptop model Dell Inspiron-3543 mother board and keyboard replace by Eng.Manish singh..... good service.......... Thanks.
Damodar V – March 21, 2021:
Very quick work done by Manjeet and replaced my Dell laptop keyboard. he is explaining issue properly.
Sunila Singam – May 09, 2021:
Ujwal and Manish has done my job quickly and very good service has been given by them. Thanks