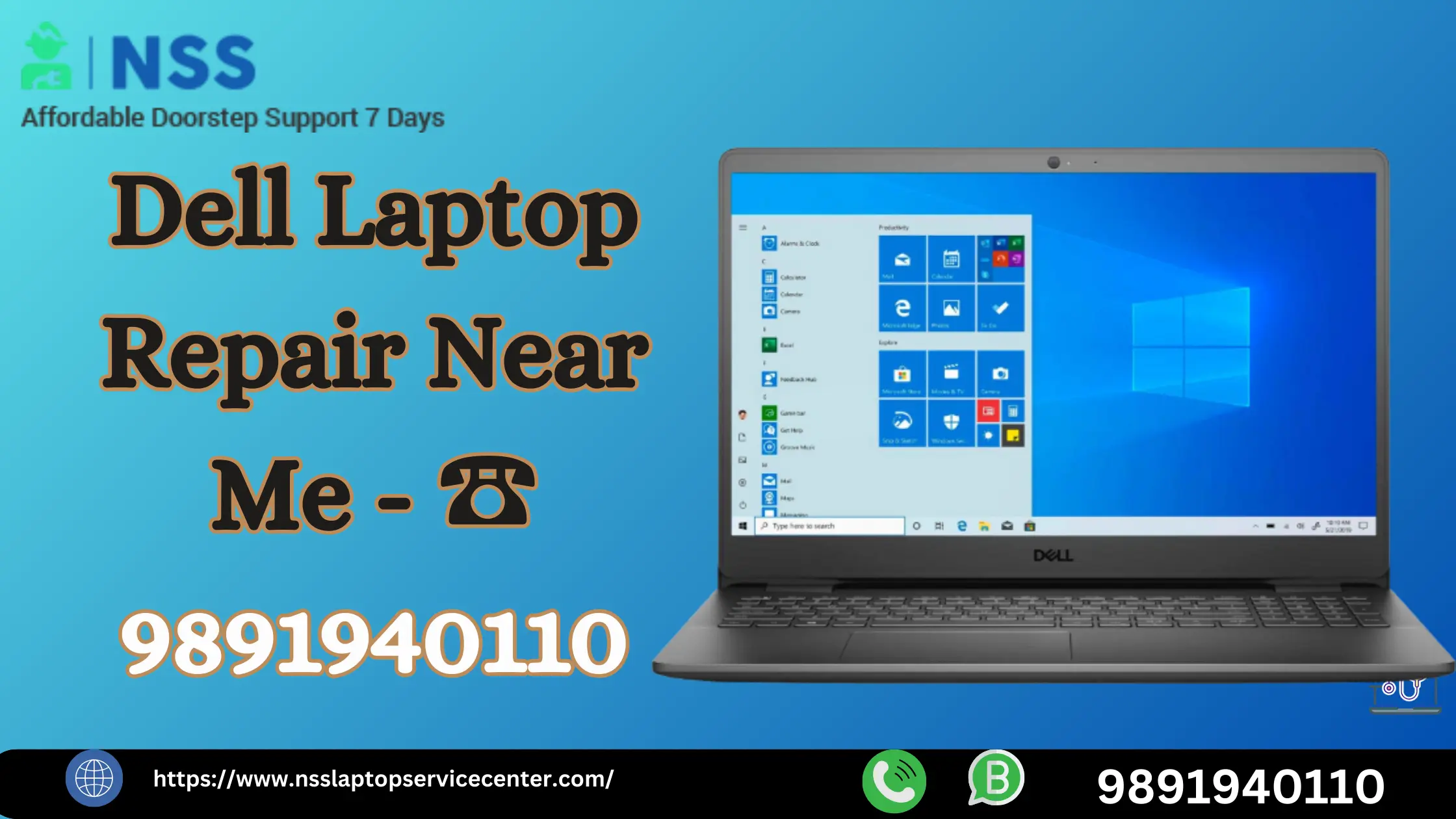 Best Dell Laptop Service Centre Near Me
Laptops are an essential part of our survival and without them, our everyday functioning will turn useless. Work from home is a concept that has received a boost and today you need to rely on such requisites. But what if your laptop stops working and you need a Dell Laptop Repair Near Me urgently?
Dell laptops are quite famous in every corner of the country and hence it is equally essential to have the right option who knows How to Repair a Dell Laptop. Most of these centers are well equipped and they not only know How To Repair Dell Laptop screens but also How to Repair Dell Laptop Keyboards or even chargers for that matter.
Dell-Laptop Repair & Services Near Me
NSS Provides Dell laptop repair and services near me most convenient and efficient solutions for all your Dell laptop issues. Our expert technicians are just a call away, offering prompt, reliable, and cost-effective repairs to get your Dell laptop back in working condition. Whether you need software troubleshooting, hardware repairs, or routine maintenance, we're here to assist you. Say goodbye to laptop problems with our dedicated Dell service center near you, ensuring you can enjoy a seamless computing experience NSS Laptop Service Center is available online home services and offline Laptop services both
What Can Be the Best Option for Repairing Your Dell Laptop?
If your Dell laptop has just stopped working and you need an option that is the best of the genre, we have got just the right option for you. NSS Laptop Service Center is one of the most genuine and poignant options for your dedicated Dell Laptop Repair Center.
You might be wondering, why this option when there are so many Dells Repair Centers Near Me. Well, We have tried to break down the major benefits you get when you choose the NSS Laptop Service Center.
Professionalism
For a Dell laptop repair center near me to function well, it is crucial that they pay extra attention to the concept of professionalism. NSS Laptop Service Center was conceptualized with the view of providing the most professional services and that too in a much more comprehensive way.
The professionals who provide the service are very well equipped and hence they know just the right way to treat all your discrepancies. In case you are an amateur in the field and do not have many ideas, they will guide you throughout and get the most optimal options curated just for your needs.
After all, who better than professionals to guide you right?
2- Client Satisfaction
Without client satisfaction, each and every endeavor of yours will fail invariant. Hence they have strived to achieve the most when it comes to serving the clients with nothing but only the best. Understanding the client's requirements and then serving them with the right kind of effort is pertinent as that will lead to a holistic approach.
It will ensure that they do not have any lingering doubts. The goodwill of an establishment does lie upon how positive their client feedback is. NSS Laptop Service Center seems to simply ace that game like a pro!
3- Dell Laptop Repair Home Service
Sometimes it might get overwhelming to travel specifically when you are burdened with work. Do not worry as the NSS Laptop Service Center also provides you with comprehensive home service options. This option is much more convenient and ensures that the client can have the best even if they are busy.
4- Affordability
NSS is known to be someone who can provide you with the most authentic and quality services but at a great price range. Be it the Dell Laptop Hinge Repair Cost or the Dell Laptop Power IC Repair Cost, all fall under the right budget and hence extremely affordable.
5- Multiple Payment Options
It's true that today many of us have opted in for digital payment methods. Hence NSS Laptop Service Center accepts not only cash, but you can also get the option to pay online as well. The process is extremely easy and so it is user-friendly as well.
If your product is out of warranty and looking for a proficient Dell Laptop Repair Shop Near Me, it is best that you consider an option like NSS Laptop Service Center. They have years of experience that allow them to garner the best possible experience as well. In case you notice that your Dell laptop is seizing to work, contact the expert service center at the earliest.