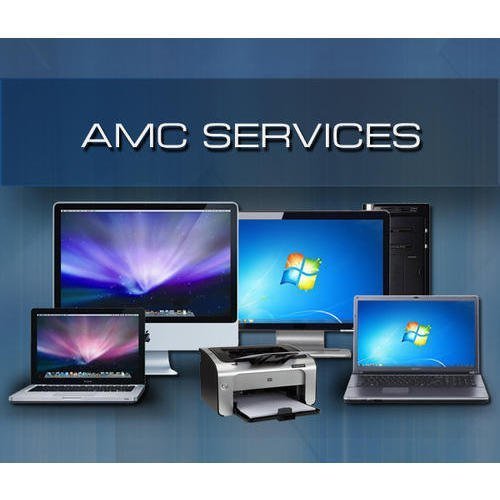 Laptop Annual Maintenance Services ( Laptop AMC Service Near Me)
Table of Contents -:
Introduction
What is Annual Maintenance for Laptops?
Benefits of Regular Laptop Maintenance
3.1.1. What is the right time to do annual maintenance?
3.1.2 Pros and cons of DIY or self-maintenance and professional maintenance services
Areas covered in the annual maintenance of laptops
Conclusion
In our fast-paced digital world, laptops have become an essential part of our lives. Whether for work, entertainment, or staying connected, we rely heavily on these sleek devices. Just like any other gadget, laptops also need some attention to keep performing at their best. This is where annual maintenance service comes into play. In this article, we'll delve into the significance of annual maintenance for your laptop, explaining its benefits and addressing common questions.
WHAT IS ANNUAL MAINTENANCE FOR LAPTOPS?
Annual maintenance is like a health check-up for your laptop. Just as you visit the doctor for
an annual check-up, your laptop deserves the same attention. It involves a thorough inspection, cleaning, and tuning of your laptop's hardware and software components.
WHY DOES YOUR LAPTOP NEED IT?
Your laptop works hard, juggling countless tasks every day. Dust accumulation, software updates, and wear and tear are inevitable. Regular usage can lead to slower performance and potential issues. Annual maintenance prevents these problems, ensuring your laptop runs smoothly.
BENEFITS OF REGULAR LAPTOP MAINTENANCE
Improved Performance: A well-maintained laptop operates faster and more efficiently.
Extended Lifespan: Maintenance can add years to your laptop's life, saving you money in
Enhanced Reliability: Reduce the risk of sudden crashes or malfunctions.
Better Heat Management: Cleaning vents and fans prevents overheating.
Optimized Battery Life: Proper care can extend battery longevity.
WHEN SHOULD YOU CONSIDER ANNUAL MAINTENANCE?
Consider annual maintenance in one of the following circumstances -:
If Your laptop is not brand new and old for more than 1 year.
You notice slow performance or longer boot times.
Your laptop heats up quickly or makes unusual noises.
You experience frequent software glitches or crashes.
DIY VS. PROFESSIONAL MAINTENANCE: PROS & CONS & CONS
DIY or self Maintenance:
Pros -:
Cost-effective.
Quick solution for fixing minor issues.
Opportunity to learn about your laptop.
Cons -:
Risk of damaging components
Limited expertise in identifying deeper issues
Professional Maintenance:
Pros:
Repair by Skilled and certified technicians.
Best diagnosis and repair from minor to major issues.
Convenient and better option for long-term results.
Cons:
AREAS COVERED IN ANNUAL MAINTENANCE SERVICES
NSS laptop service center offers maintenance services for laptops, desktops and PCs of all brands. Certified technicians at the NSS Laptop service center have a depth of knowledge of all the repair techniques and regular maintenance to keep your laptop from bugs and glitches free.
ANNUAL MAINTENANCE TYPICALLY INCLUDES BY NSS LAPTOP SERVICE CENTER :
Physical Cleaning: Removing dust and debris from internal components.
Software Updates: Ensuring your operating system and software are up to date.
Virus and Malware Scans: Keeping your laptop secure from online threats.
Hard Drive Optimization: Organizing files for faster access.
Keyboard and Screen Cleaning: Enhancing visual appeal and usability.
Fixing up troubleshooting problems: Any kind of troubleshooting problem can easily be fixed up by correcting all error issues.
Replacement of broken and damaged parts and components - fragile and damaged display screens can be replaced in the maintenance process.
Conclusion:
Regular care not only enhances performance but also extends its lifespan, ensuring your laptop remains a reliable partner for years to come.