Laptop Repair Center Near Me
Working in More than 15 Cities
Having 15 Plus Laptop Repair & Service Centers
7 Days Home Service
99.99% Customer Satisfaction
Served More than 80000 Customers
Genuine Spare Parts
Trained & Experienced Technician
Still, searching for the best Lenovo repair center near me? We are here to answer it.
Lenovo, as a laptop brand, is one of the top players in the Indian market. Undoubtedly, Lenovo laptops are swarming in the Indian tech arena, and eventually like other popular laptop brands they are also facing some technical issues. Thus, 'Lenovo repair center near me is a popular search term on the leading search engines. 
As a laptop and other smart deceive manufacturer, Lenovo just touched $60 billion in business volume across the globe back in 2020. And, in this global business volume, Indian users own a considerable amount of shares. Now, having said this, like any other branded laptop Lenovo devices also face performance glitches during their usage period.
Each laptop brands come with their specific or dedicated problems. Whether it's an entry-level laptop or the big-budgeted gaming laptop, over a long time of usage their performances gradually get diminished. And, Lenovo laptop users end up with faulty devices if those problems are not mitigated at the bud.
NSS Lenovo repair center understands these issues and it's equipped with the right workforce to deal with these within a blade of time. Our vastly experienced engineers and technicians put their knowledge and effort to deal with any kind of technical problems that Lenovo laptop users face at any point of time during their lifecycle.
NSS Lenovo repair center is ready to solve any kind of technical glitches and that too within the shortest possible timeframe. We know the value of our customer's time, especially for the working class users for whom the laptop has been like an organ. And, round the clock, they need it in order to execute their professional tasks. Laptops have been a valued possession for them and we handle those precious devices with utmost care and skill. 
That's the main reason behind our same-day service delivery policy. Further, to save your valued time, we reach your doorsteps providing our service to as many users as we can. We are just a call away from you.
We are open 6 days a week except for the national holidays and we function from 10 am sharp in the morning up to 8 pm in the evening. And, most importantly, we also buy user laptops at a reasonable price from you to solve your old laptop selling nightmares. Further, we also sell refurbished laptops at a competitive price and we do provide a warranty along with each sell which no other brick and mortar refurbished laptop selling platform offers. 
Lastly, if you are looking for any particular laptop spare parts, we do provide those to you as we have a large store of authentic laptop spare parts and we do sell those all over India through our official Lenovo repair centers. Even we help you to service your own laptop through our detailed technical blogs and our helpful web pages.  
Why you should choose the NSS Lenovo repair center?
The quality of service provided by any laptop repair center depends on many technical factors like the skill of technicians & engineers, age of the business, versatility(can deal with all the laptop brands out there in the market), timely delivery, and its wide reach(number of repair branch across the country). Now, all of the aforesaid factors are pretty promising when it comes to the NSS Lenovo repair center.
We have a number of NSS Lenovo repair centers that are spread across the nation. We do have a large customer base who are extremely happy and satisfied with our service. For a long period of time, we are delivering our laptop repairing service to strategically important cities of India. And, we are well known. So, you can trust us and we do believe that our quality and shortest turnaround time will make you happy.
Here are some of the important glimpses of our service that will possibly make you choose us: 
We are Available  - Laptop repairing service available for 365 days. We are quick in delivery and skilled in dealing with any kind of laptop issues.
We have a wide reach - Customers can choose our versatile service throughout the nation placed at important cities throughout the day.
We are a store - Availability of an array of authentic Lenovo laptop components and refurbished models.
We are a Laptop Buying and Selling Platform - You can sell or buy old laptops at reasonable rates.
Transparency of business - A no-question asked money-back guarantee policy for any glitches during the 30-days of the service warranty period.
The Cheapest cost for the best service - Phenomenal price structure that starts at Rs.250/-.
We are known - We do have 7+ years of extensive professional experience.
We do not negotiate with Skill - Professional expertise, offered by more than 30 engineers and a large group of regularly trained technicians.
We are confident - 100% user satisfaction rate.
We Buy, Sell & Repair all popular Lenovo laptop series
We have the skillset to deal with each popular Lenovo series. Whether it's an old model or the brand new one, whether it's a budget laptop or a high-performance device we are versatile enough to tackle any technical issues that these devices face.  Here's the list of popular/latest/all Lenovo laptop series that we deal with:
Lenovo Think Pad(any version & Generation)
Lenovo V series(any version & Generation)
Lenovo Idea Pad(any version & Generation)
Lenovo Think Book(any version & Generation)
Lenovo Chromebook(any version & Generation)
Lenovo Yoga(any version & Generation)
Lenovo Legion(any version & Generation)
What are the signs of a Lenovo laptop that needs repairing?
An aging laptop tends to generate many device-specific warnings or performance-related signs before it goes down permanently. Now, if those early signs are dealt with care, then the Lenovo laptop, or for that matter any branded laptop provides optimum performance for a longer period of time.
Eventually, some of these signs are really easy to mitigate like laptop heating issues or any basic OS initiated problems. We have published detailed blogs for you to deal with these laptop problems at home. Most importantly, you do not have to invest a single penny to solve these problems at home.
Having said this, obviously, there are some serious hardware and software glitches that need skilled attention and only professional services like NSS Lenovo repair center can address these issues with certain dexterity.
Here, we have listed most of the common Lenovo laptop-related problems that users face on a daily basis or in a frequent manner. We have detailed their remedies also along with these common Lenovo laptop issues.
It's one of the most common problems that Lenovo laptop users face in spite of Lenovo offering robust build across their product series. Also, keyboard problems can be initiated by rough usage and unnecessarily forced typing issues.
Is your keyboard missing some keys? Are keys popping off here and there while typing? Have you accidentally spilled your coffee on your keyboard? Maybe it's the proper time to replace your Lenovo laptop's keyboard. 
Now, laptop keyboard replacement is a happening thing and it doesn't influence the overall performance. Rather, it ensures that your Lenovo laptop offers a long and optimal performance to you. So, when you face these kinds of keyboard-related problems it's always best to bring your Lenovo laptop to our professional Lenovo repair center.
Is your Lenovo laptop running only on battery? Is the laptop battery not getting charged? Is the power adapter faulty? Does the DC jack feel loose when you are charging your laptop?
Admittedly, there can be several issues linked to it. Normally, when a Lenovo laptop is charged, the white light at the bottom right corner notifies. Further, the orange light just adjacent to the white light indicates that your laptop is getting charged. In any faulty condition, these laptop charging-related notification lights will not glow and you will have a sign that your Lenovo laptop is not getting charged in a proper way.
There can be wear and tear outside your CD jack for the usage of a long time. It can get a loose fit and create trouble. Further, the adaptor circuit may get faulty. 
Now, in such cases, it's best to bring your Lenovo charging adapter to our official Lenovo repair center. We have a huge store of authentic laptop spare parts and we can easily replace your faulty charging cable with a new and authentic one. 
Firstly you need to check whether the battery is secured and locked in place. Then, you can plug in the AC Adapter (charger) then turn on the laptop. After the laptop turns on unplug the AC adapter and see if the laptop shuts off right away upon removing the adapter. If this is the condition then, it is an indication of a faulty battery and the battery may need to be replaced. 
Without any further delay, you need to bring your laptop to our Lenovo repair center and our technicians can look into the issue and replace the faulty battery with an exact new battery. Further, you will get a warranty on the new battery from us. So, you need not to worry if your Lenovo laptop battery is troubling you. 
Consider these situations:
When you are turning on your laptop it's going through an endless cycle of resetting itself without launching the start screen.
You are facing a blue screen of death problem.
Your Laptop is booting but not reaching the usual home screen.
These problems signify that your Laptop hard drive is not working or there is a permanent mechanical failure within the HDD. Added to this, your HDD can get corrupted by a virus or dirty programs.
In these situations, it's always best to completely format your HDD and install a new OS on it along with your required programs. But, your saved data will be gone. Here, our technicians can handle it more skillfully. 
If there's any chance to retrieve data from the HDD our technicians will go for that as it's valuable to you. Further, if there is absolutely no chance that your faulty HDD can be repaired, our technicians will inform you that and replace the HDD with a new one. 
Not Enough RAM/Upgrade RAM
If you are running a heavy game or a complex image editing software, and your Lenovo laptop is not performing well and at times it freezes, then there may be an issue with the amount of RAM or physical memory.
Overuse of the physical memory will definitely crash heavy programs from a smooth running. There is a certain possibility that your entire system can crash.
In situations like these, it's always good to check your RAM usage from the 'Task Manager' tab. If it's showing that you need more RAM then go for it. Upgrade the physical memory or Add another RAM with the existing one. 
Now, if the problem still persists, then bring your laptop to our professional Lenovo repair center and have our technicians to look at it.
Lenovo laptops face many problems due to their faulty drivers. Firstly, network drivers get outdated often and this situation brings in many network-related issues like Wifi and Bluetooth connection glitches and alikes. 
Further, at times laptop display is shot due to the graphic drivers' problems. In this fashion, many other related issues like sound and other hardware devices can malfunction due to their respective driver problems. 
In these conditions, it's best to go to the official Lenovo website and download the latest drivers for your Lenovo laptop. Once you install them, you will experience that many of these aforesaid problems will get solved.
Lastly, after installing the latest driver's if the problems exist, then it's out of your hand. There may be serious hardware issues there inside your Lenovo laptop. And, we strongly recommend that you bring your laptop to our Lenovo repair center that is nearest to you and have our experienced technicians solve the problems.     
Touch-pad could be disabled
Is your touchpad malfunctioning? Is it enabled or disabled? Now, to check the active status of the touchpad, simply press down 'Fn + F6', and then check to see if the mouse is responding. You can also check this by going to your settings menu.
Go to, Start > Settings > Devices. Locate and click on the 'Touchpad' settings. Check whether the touchpad toggle switch is on or off. Further, check whether the Touchpad driver is outdated or its got corrupted.
Now, to check the 'Touchpad' driver you can follow these steps:
Click Start then go to the 'device manager'.
From there, navigate to Mice and other pointing devices.
For every driver listed in the drop-down, double click to open, press update driver, and follow the update wizard steps.
If the problem still exists bring your laptop to the nearest NSS Lenovo repair center and have it professionally checked.
When you turn on the computer, nothing appears(black screen)
When you turn on your Lenovo laptop and if the screen appears blank, check these things:
Check whether the Ac power adapter is connected and the charging light is glowing or not.
Press the power button to ensure that the laptop is powered on.
You can use the Lenovo 'One key recovery system'.
If the screen is still black, then it is time to bring the laptop to our Lenovo repair center to deal with the problem.
Have you forgotten your password?
It is purely accidental. When you forget your user Administrator password, simply Go to the BIOS and clear the system administrator password, and then you will be able to reset the user password.
Now, if you forgot the HDD password, then it's out of your hand. You need to bring your laptop to any official Lenovo repair center and they can reset your password as they have the necessary software programs to deal with it.
If there is a possibility that your HDD needs to get replaced, we, at our Lenovo repair center will do that within the minimum time possible. We even do the data backup for you if you opt for it when you contact our Lenovo repair center that is nearest to you.   
Are You Looking For An Out-Of-Warranty Lenovo Laptop Service Under A Pocket-Friendly Budget? 
NSS Lenovo repair center offers a cost-friendly solution even if your Lenovo laptop is out of warranty. This is what we do for you to get you out of your Lenovo laptop warranty-related woes. 
Are you in need of a Lenovo repair center? We are it. And, we do it across this nation. We are the popular Lenovo repair center nearest to you. However, we also offer a laptop buying/selling platform. We will buy your laptop out of warranty at the market average price. We also sell refurbished Lenovo laptops for a lower price than the market.
Both ways will solve your problem. We recommend that you contact the NSS Lenovo repair center to get easy solutions for your Lenovo laptop issues.
Our Green pledge - Our fight against e-waste.
Every year, 50 million tonnes of electronic waste is produced on the planet. Every business that falls under the hardware and software niches has a role in this. Today, only 20% of all e-waste is recycled.
70% of all e-waste volume comes directly from computers and laptops. Our Acer repair centers across India adhere to the guidelines of India's Central Control Pollution Board.
Our goal is to build a business that is eco-sensitive. We take the global issue of e-waste very seriously, and we make every effort to ensure that the appropriate precautions are taken. We are an eco-sensitive business. Each Acer repair center uses a greener e-waste management system.
FAQs
Q. How do I contact the Official Lenovo repair center?
Answer: Contact this official Lenovo repair center - 855-253-668. Secondly, for quick servicing, you can bring your laptop to your nearest NSS Lenovo repair center.
Q. How much does Lenovo repair center charge?
Answer: It depends on the type of repairing that your Lenovo laptop requires. As you may understand that a Lenovo screen replacement is costlier than a Lenovo keyboard replacement. But, at NSS Lenovo repair center our service charge starts at - INR250/-.
Q. What to do if my Lenovo laptop is not working?
Answer: Try these:
Unplug your Ac adapter.
Remove the laptop battery.
Press and hold the power button for 30 seconds and release it.
Attach your laptop battery.
Connect the Ac adapter.
Press the power button to boot your Lenovo laptop.
If your laptop is still not working then it's time to bring it to our Lenovo repair center and let our technicians deal with the problem.
Q. How much does it cost to fix a cracked Lenovo laptop screen?
Answer: It depends on the exact Lenovo laptop that you are using. Different Lenovo laptop comes with different screen resolution and type. Further, at our Lenovo repair center, every kind of Laptop screen is available at any point in time. So, one thing is ensured that your laptop screen will get replaced within the minimum time possible as our service station. 
Q. How do I force start my Lenovo laptop?
Answer: Try following this path:
Unplug your Ac adapter.
Remove the laptop battery.
Press and hold the power button for 30 seconds and release it.
Attach your laptop battery.
Connect the Ac adapter.
Press the power button to boot your Lenovo laptop.
If your Lenovo laptop is still not starting, then you can bring your laptop to your nearest NSS Lenovo repair center.
Q. How do I fix my Lenovo laptop that won't charge?
Answer: You need to find out that whether your Ac adapter is working. If your laptop is getting charged then you will get the indication from the charging lights that are placed at the bottom right corner of your Lenovo laptop. Further, your laptop battery may get faulty. That's why it may not get charged.
Q. How can I find Lenovo drivers?
Answer: You can find Lenovo drivers Here at the official Lenovo website - https://support.lenovo.com/in/en.
Select your Device Brand
Select a brand to search repair centers near you. We provide service all over the India. IF you face any issue regarding your device, just call us and we are ready to help.
Frequently Asked Questions
Our Commitment
We provide professional support for your device.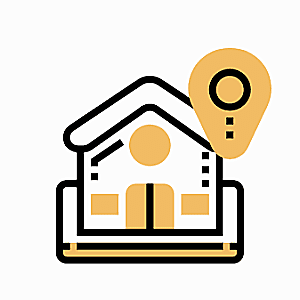 Free Pickup & Drop At Home
NSS Team is working dedicatedly 7 days to not just provide the service but the intent is to keep their device 24*7 ready to use.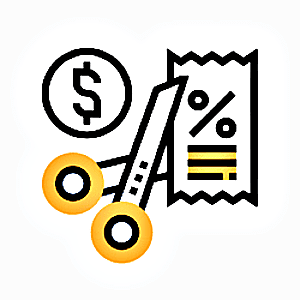 Lowest Price Garanteed
We will offer you 100 % Low Price Service and Support with the utmost quality. You can hire us after cross-checking with your nearest repair shop.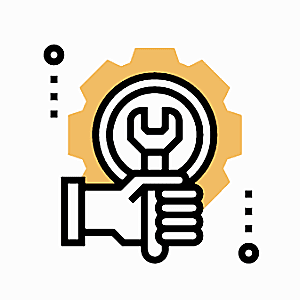 Free Diagnostics @ NSS Store
We assure you that we will provide you Free Diagnostic Service If you are not sure about what's wrong in your device.
Our Repair Services
We provide professional support for your device.
NSS Laptop Service Center Near You
Laptop Repair Service Center Near Me Search Will End Here
Trusted Source for Laptop Repair & Parts.
Frankly speaking, laptop repairing mechanics must be experienced with versatility in upgrading different types of ergonomic laptops. So find the best technicians to make your laptops energy efficient with higher potentiality. NSS Laptop Service Center is one of the dependable laptop refurbishment centers.Whether your hp/acer/dell /Lenovo/sony laptops are defunct with lot of technical issues, tech experts are extremely fast with responsibility to reset all your laptops including the regular maintenance.
Call - 9717156898 - BooK Your Repair
We Are Here To Fix
All Your Devices
Get Professional Repair by our Experts & Fix your device from right place & on safe hands.
The Best Reviews in the Industry
We provide professional support for your device.
Arighna Ghosh – April 05, 2021:
Nice place with good work. Even they make u understand much better. Good communication and fast work. Actually I got a perfect satisfaction after their work. As I upgrade my laptop. So you can understand . Actually its awesome.
Charlis Davis – June 03, 2021:
On the spot professional services. Great experience. Thank you so much for Quick support. Good service providers for laptops of Lenovo, Dell and HP.
Anshu Jaiswal – January 23, 2021:
Good service and support my laptop model Dell Inspiron-3543 mother board and keyboard replace by Eng.Manish singh..... good service.......... Thanks.
Damodar V – March 21, 2021:
Very quick work done by Manjeet and replaced my Dell laptop keyboard. he is explaining issue properly.
Sunila Singam – May 09, 2021:
Ujwal and Manish has done my job quickly and very good service has been given by them. Thanks